eight reasons to top your streaming setup with a røde nt-usb mini mic
In this age of being heard, or branded hopeless, it goes without saying that a reliable microphone will give you an edge among the rest of the streaming rabble. A quality mic can make a huge difference to your setup, one that'll give your followers a clear and lifelike representation of your voice, maybe even see you springboarded to the top of Twitch's ASMR feed, if that's what you're into.
But finding a quality microphone isn't always easy for the budding streamer—we can't all match the income some Twitch streamers are raking in. For the most part, you're looking at spending hundreds of your hard earned cash for a worthy streaming microphone. So without a wallet that's practically bursting at the seams, how can anyone be expected to get started in the world of streaming? 
Let's assume you already have the high-end gaming rig of your dreams—or maybe something a little more mainstream. Either way, let's assume your budget's pretty much blown, only for you to realise your headset microphone doesn't quite cut it for streaming. That's where the RØDE NT-USB Mini is a bit of a lifesaver. 
It's born of one of the most well-respected studio microphone manufacturers in the music technology industry. RØDE has been innovating and constantly re-investing for decades, with the majority of its manufacturing taking place at the company's Sydney HQ, and all those years of hard work has really paid off. 
Our full RØDE NT-USB Mini review goes into some detail, but we wanted to lay it out for you. So, in the spirit of helping streamers get off to a promising start for less, much like the ones hosting on the RØDE Twitch channel, here are eight reasons this little cubic monster could be the perfect addition to any beginner streamer's setup.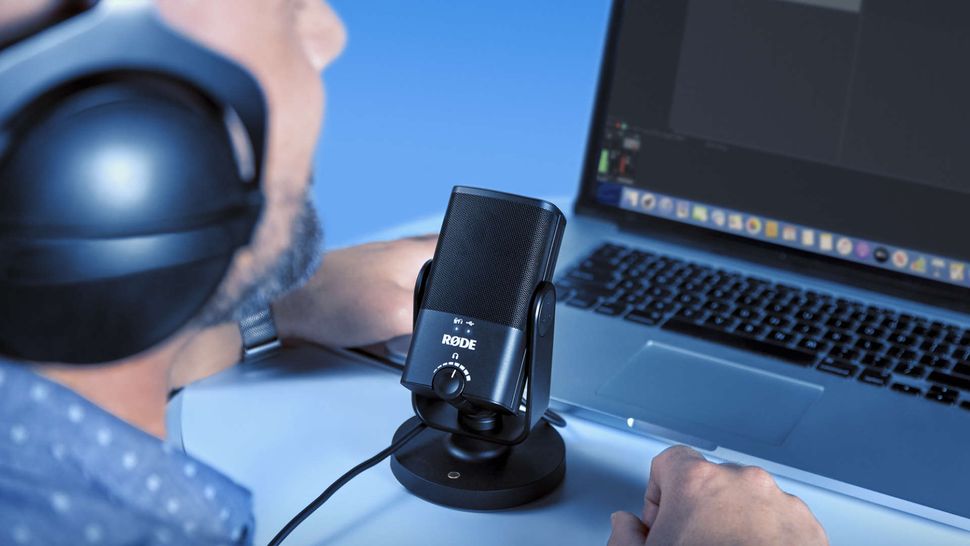 1. Smooth, no-middle-man setup 
There's so much to be said for a mic that can just plug straight into your PC without the need for an audio interface. While generally seen as much less versatile than your average XLR candidate, a USB-C connection doesn't overcomplicate your setup like an audio interface might. And since the RØDE NT-USB Mini touts its own built in digital signal processor (DSP) there's no need to compromise in choosing the simpler option.
Right there in the hardware, you have your noise gate, compressor, Big Bottom, and Aphex Aural Exciter—the effects of which are industry standard in radio studios across the world. And being able to control all of this DSP through the Rode Connect app, makes it all the more convenient.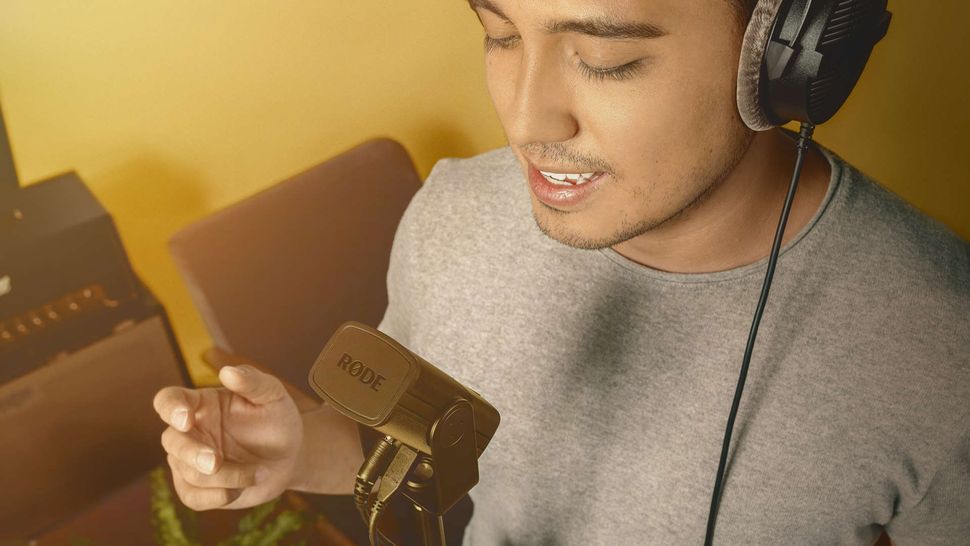 2. Clear, professional audio 
Within the shell of this pillbox sized wonder, sits a high-quality condenser capsule that delivers warmth and presence for a clear, professional sound. It's rounded sound rivals that of some of the top mics out there, as Jorge exhibits in his testing.
You only get a single polar pattern choice with the RØDE NT-USB Mini: cardioid. And while that does mean it struggles picking up multiple voices from different directions, the audio focused audio it does pick up comes through crisp and clear.
While it's a microphone that's more focused toward solo streamers, vloggers, and artists, several RØDE NT-USB Mini mics can be connected simultaneously—you can get a whole podcast setup going if you need to. That's thanks to the multi-mic supporting RØDE Connect software.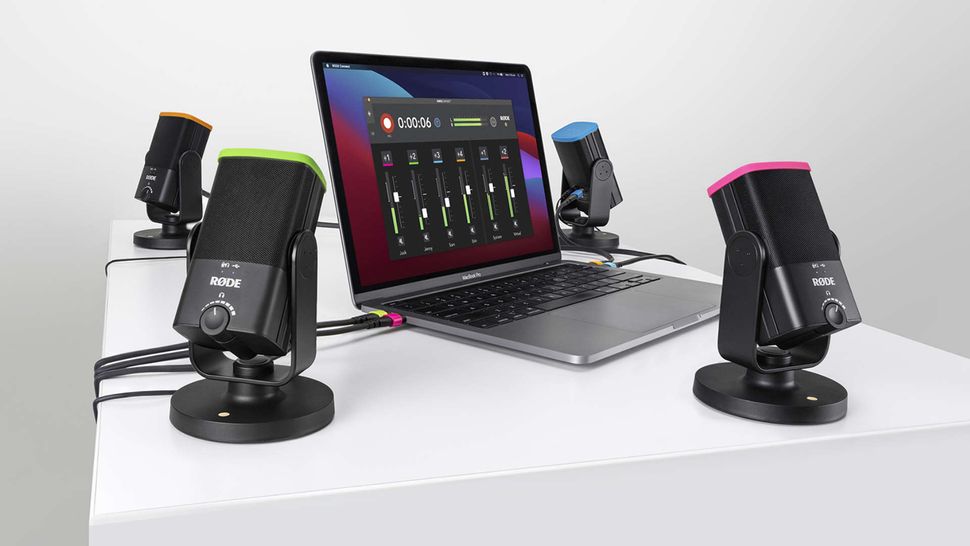 3. RØDE Connect is a streamer's best friend
The RØDE Connect digital mixer software does only allow you to work with other NT-USB Mini microphones, but the fact you can jam up to four of them into your PC at once, without the need for an external audio interface is pretty nifty. No more confused audio streams, with un-editable recordings ruined by mics sharing the same track.
The Connect software even works seamlessly, allowing you to have full control over mixing between TeamSpeak, gameplay sounds, and other audio sources. It does all this by creating virtual channels that can be easily assigned and reassigned with a simple drag and drop feature (as shown in the video above). It even boasts dedicated output controls for streaming apps like OBS and Xplit.
4. Totally Shock-proof
Nothing is more frustrating than realising you knocked your microphone while recording, only to have to record the whole thing over. And during a live stream, it can be a real headache for those watching, enough that it could cause a mass exodus of perforated eardrums, for sure. 
RØDE has become wise to this annoyance over the years, and with the NT-USB Mini's internal shock mounting there's much less of a twang when you accidentally whack your microphone. Being inbuilt, that also means there's less fiddling around setting up an external shock mount, and there's more space for other, more important peripherals—like one of the best gaming mice. 
Image 1 of 4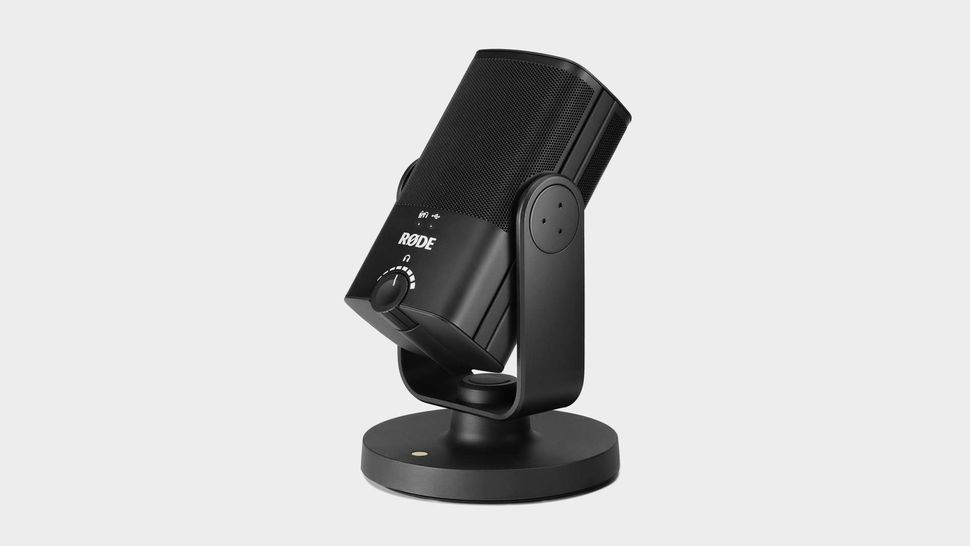 Image 2 of 4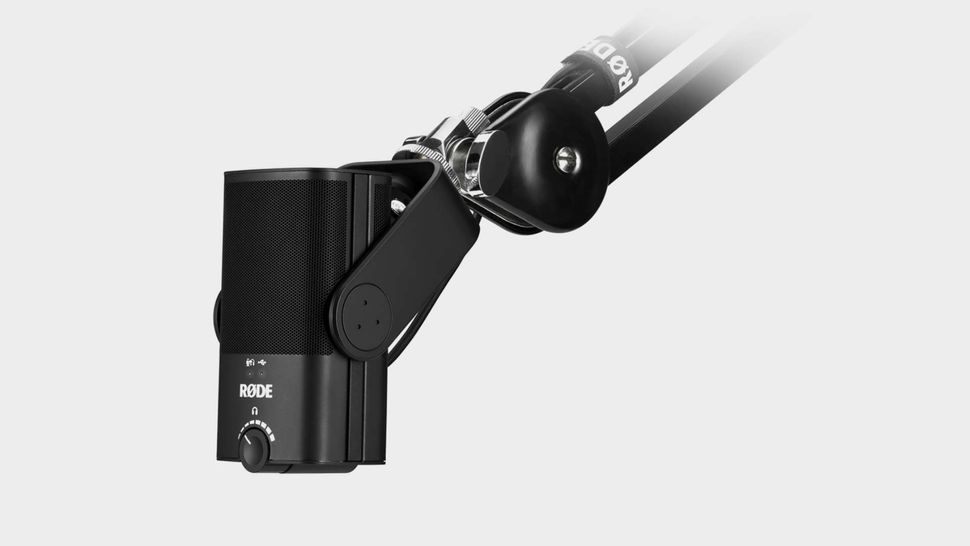 Image 3 of 4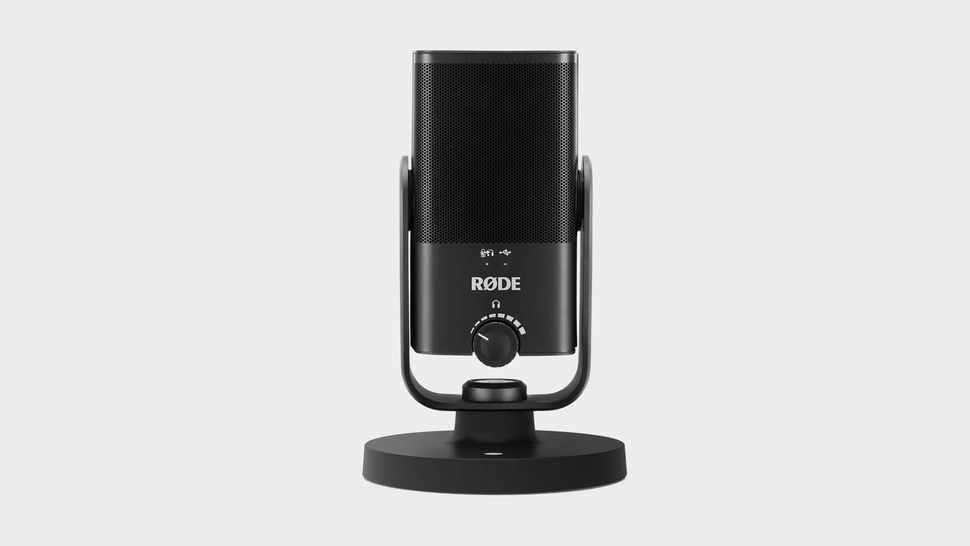 Image 4 of 4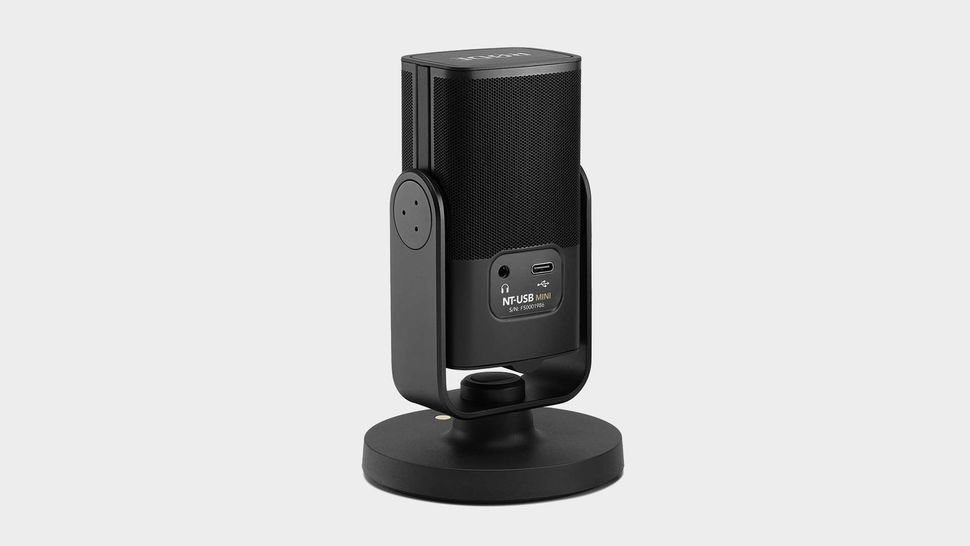 5. An anti-clutter critter
How RØDE managed to cram so many goodies into such a small package is beyond even our most audiophilic staff. But somehow the NT-USB Mini has all the fantastic features of a high-end microphone, while leaving you more desk real estate to work with when arranging your setup.
No one needs a bulky mic taking up all their desk space, and the RØDE NT-USB Mini's built in pop shield and neat little magnetic stand mean you don't need to spread bulky equipment around your gaming space to get in the way. That being said, the 360-degree adjustability of this little guy also lends it to use with a mic stand, or studio arm—RØDE recommends pairing with the PSA1 studio arm, for reference.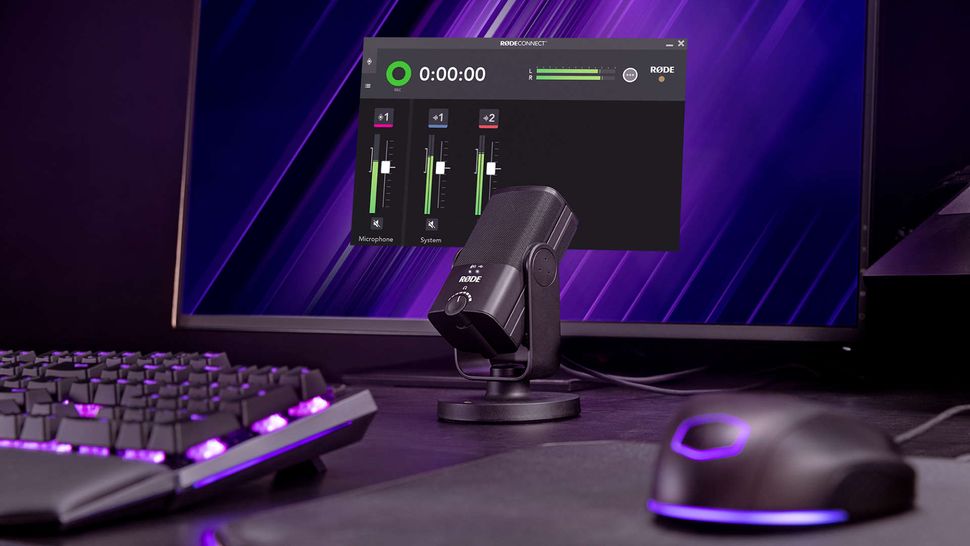 6. Popless phonics
Reduction of plosives also goes a long way to sounding professional on your stream. These are the popping sounds you hear when someone who isn't using a pop filter uses p, t, k, b, d, or g sounds. They can get very distracting, and will give your stream major ameteur vibes.
The RØDE NT-USB Mini completely circumvents this issue with its built in pop filter. Not only is it highly effective at reducing plosives and external noises, it also doesn't take up extra space needing a separate one. Less junk in the way of your stream is always a plus.
The pop filter also goes a long way to filtering background noise, but some background noise can slip through if you place it right beside a noisy gaming PC, for example. Still, that's nothing a bit of Nvidia Noise Cancelling can't handle.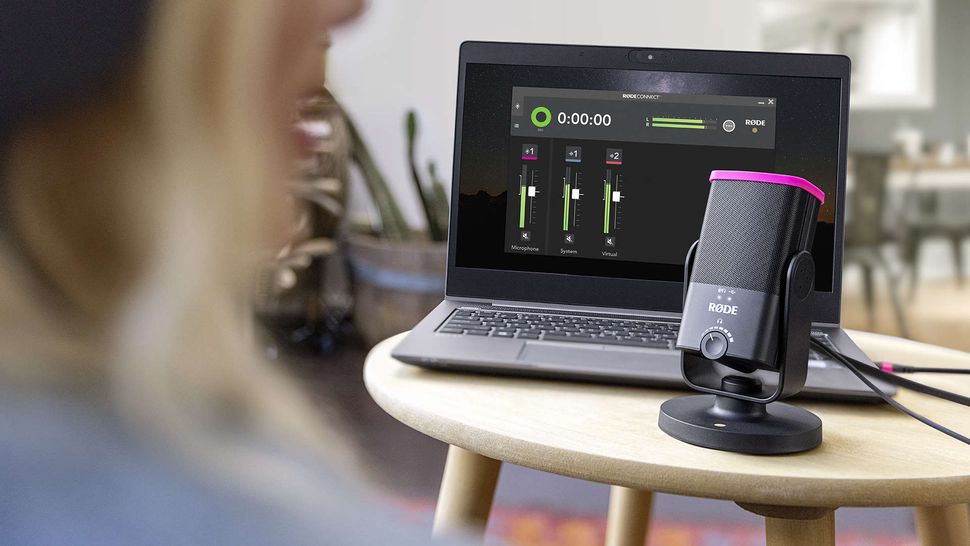 7. Zero-latency, zero stress
No one wants to hear their own voice looping while they're trying to record. I think in some countries it's actually considered a form of torture. And when you're trying to stream live, any amount of echo would confuse the best of us.
Thankfully, the RØDE NT-USB Mini's zero-latency headphone monitoring means you won't be distracted by the dreaded echo, and can get on with what matters: Making quality content for your followers.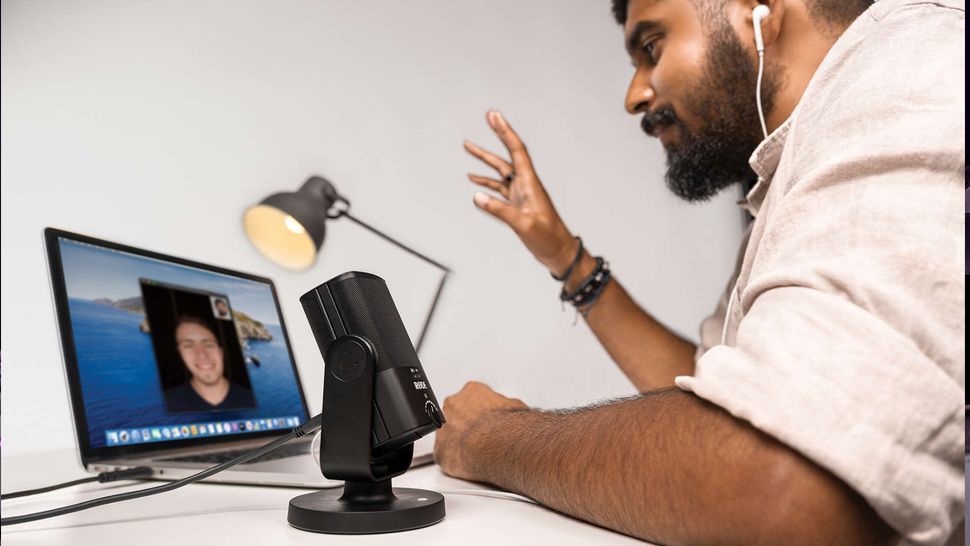 8. Pennies to spare
Compared to other professional sounding microphones, the RØDE NT-USB Mini comes in at such a decent price point that it's really worth shouting about. We've dubbed it the 'best microphone for entry-level content creators' in our best microphones for streaming guide. That's due in no small part to the minimal cost involved.
All this for under £100 really goes to show you don't have to break the bank to get top-tier audio in a convenient little package. To find out more about the NT-USB Mini visit the RØDE site.