Best Tabletop Mode Games For Nintendo Switch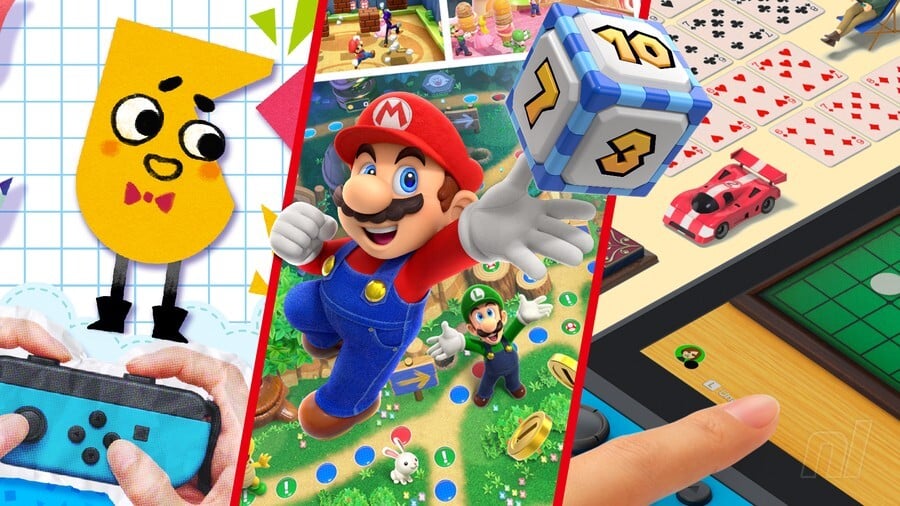 Look, it's not often like the Nintendo adverts when it comes to tabletop mode gaming on Nintendo Switch. We don't all have the photogenic smiles and make a racket playing in a trendy coffee shop, but there are times and games that really do suit a bit of tabletop play. Whether solo or with friends, there is certainly an appeal to breaking out that kickstand (or a decent third-party one) and jumping into a bit of gaming.
We've already done a best TATE mode games list, so only a couple of those will be picked here; the other selections range from ideal multiplayer games and one or two examples that are actually best played on a tabletop. So, let's get to it…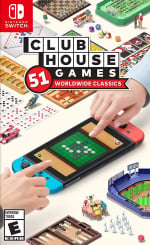 Publisher: Nintendo / Developer: Nintendo
Release Date:
5th Jun 2023 (USA)
/
5th Jun 2023 (UK/EU)
Compilation games like Clubhouse Games: 51 Worldwide Classics always have a variety of hits and misses depending on your own personal taste, but there's a wide enough variety of board, card and action games here that you're sure to find a number that will appeal to you. Everything's presented with charm and warmth (terribly-written cutscenes aside) and there's an enormous amount of content on offer; the nature of its games make it a great candidate for sharing with others too, all you need is the system and its Joy-Con controllers.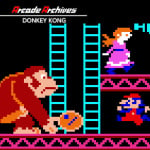 Publisher: HAMSTER / Developer: Nintendo
Release Date: 14th Jun 2018 (USA) / 15th Jun 2018 (UK/EU)
This arcade-accurate release is tougher than the NES port, and it can get quite addictive as you seek to improve your high scores. Should the many re-releases of the NES version have failed to impressed, there's nothing here that will win you over, but for fans of the game this Arcade Archives release is something of an 'ultimate edition'. HAMSTER offers a variety of extras and customisations as normal, and it's fantastic in tabletop mode with the TATE option.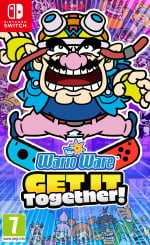 Publisher: Nintendo / Developer: Nintendo
Release Date: 10th Sep 2023 (USA) / 10th Sep 2023 (UK/EU)
WarioWare: Get It Together! is a triumphant Switch debut for the subversive series that makes some daring changes to core gameplay, resulting in the best entry in the franchise to date. With a generous roster of playable characters, lots of solo and multiplayer modes to dig into, and stages that cleverly adapt to your choices on the fly, this is a superb compilation of hilarious microgames that delivers more ways to play than ever before. It's also great for dipping in with friends and family, with the colourful visuals fitting well if the TV isn't available and you just want to get into the action on a tabletop.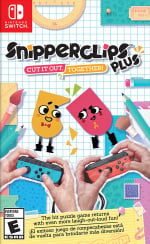 Publisher: Nintendo / Developer: SFB Games
Release Date: 10th Nov 2017 (USA) / 10th Nov 2017 (UK/EU)
Snipperclips was a lovely launch game perfectly suited to puzzle-solving multiplayer, and in its Plus guise you get more content to enjoy. This is still not particularly suitable for solo play — though it's possible — but it's a game that is clear about its status as a multiplayer experience and a great showcase for tabletop mode with two players cracking off a Joy-Con each. When playing with friends and family it's still charming, humorous and also challenging, and the extra price for the DLC content is well worth the investment. As a definitive version of a high quality game this is worthy of any Switch collection.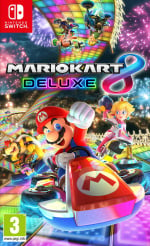 Publisher: Nintendo / Developer: Nintendo
Release Date: 28th Apr 2017 (USA) / 28th Apr 2017 (UK/EU)
Mario Kart 8 Deluxe delivers a huge amount of racing goodness right out of the box; a polished version of a Wii U entry that was only a proper Battle Mode away from being top of class. It's the definitive Mario Kart 8 experience, content-rich and a delightful feast of comedic, cartoonish karting action. It's a game that continually raises a smile and, occasionally, induces that trademark Mario Kart rage as shells strike and positions are lost. It's addictive and unifying, unfiltered fun that draws in anyone daring enough to take up the wheel. With varied control options, you may find yourself having a few impromptu races in tabletop when out and about.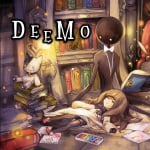 Publisher: Flyhigh Works / Developer: Rayark
Release Date: 28th Sep 2017 (USA) / 28th Sep 2017 (UK/EU)
Flyhigh Works' Deemo is a fantastic rhythm game, with an incredible soundtrack, fun mechanics, and a surprisingly touching tale to tell. Its lovely art and piano focus give it a unique feel — without at all restricting its musical horizons — and excellent pacing and difficulty options make it accessible and fun for a wide range of skill levels. It's best enjoy flat on a table in portable mode with headphones, using the excellent touchscreen controls. Be sure to check out Deemo Reborn, too.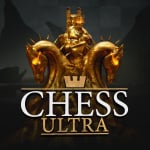 Publisher: Ripstone / Developer: Ripstone
Release Date: 2nd Nov 2017 (USA) / 2nd Nov 2017 (UK/EU)
Chess Ultra is a visual treat and will also soothe you with pleasant music as you engage in a tough match. There are plenty of options and variety for online and offline matches, with the former being particularly enjoyable if you're able to get into a real-time contest. With Tournament options and some well constructed Challenges on board, along with Tutorials for newcomers, it ticks most boxes and offers a compelling, convenient alternative to the real thing when played in tabletop mode with a friend.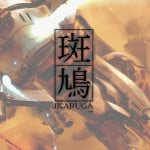 Publisher: Nicalis / Developer: Treasure
Release Date: 29th May 2018 (USA) / 29th May 2018 (UK/EU)
Ikaruga is not so highly revered by chance, despite its near accidental creation. It is the result of a combination between an incredibly talented team making the most of excellent hardware, bringing in the unique double polarity gimmick that stealthy introduces puzzle solving mechanics into a bullet hell shmup. So it's no great surprise it not only remains an incredibly compelling experience, but also lands smoothly on top of our Switch shmup list. Beyond portability what truly drives this version above all others is the possibility of throwing a Joy-Con to a friend for a spot of co-op play anytime, anywhere in tabletop mode.
It really is the perfect shmup on the perfect system. The old king sits once again in its rightful throne atop the shmup mountain.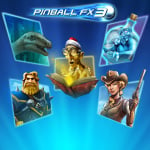 Publisher: Zen Studios / Developer: Zen Studios
Release Date: 12th Dec 2017 (USA) / 12th Dec 2017 (UK/EU)
Nintendo hardware has had its share of enjoyable pinball games in recent generations, and Pinball FX3 is right up there in terms of its available content. It's free to download and you get some free tables, then there are assorted sets to buy if you want to expand your virtual collection. With a mix of licensed tables and recreations of iconic classics, this combines excellent physics with some nice presentation and modes. Importantly it supports TATE mode, so propping your Switch on a stand (or very carefully with the kickstand on the OLED model) makes this a fun pinball experience.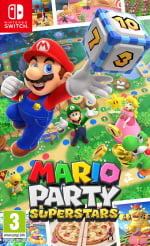 Publisher: Nintendo / Developer: Nintendo
Release Date: 29th Oct 2023 (USA) / 29th Oct 2023 (UK/EU)
You have a couple of Mario Party options on the Switch, with Superstars being the most recent arrival. In this case it features a whole lot of classic boards and minigames that are still a hoot to this day. If you're of a certain age, especially, playing this with friends is sure to raise a smile. If reliving the retro goodness isn't your thing then Super Mario Party is also excellent, with both games having modes and options for quickfire tabletop sessions, as well.
---
Are any of your favourites missing from this list? It's an ever-evolving beast we'll add to periodically whenever a worthy game rears its head, so share your favourite recommendations in the comments section below.
This article is one of our Switch Essentials guides which cover a wide variety of genres, including the Best Switch FPS Games, the Best Switch RPGs, the Best Switch Games For Kids, the Best Switch Couch Co-Op Games and the Best Switch Fitness and Exercise Games. We can also help out hunting down the Best Switch Horror Games, the Best Switch Racing Games, the Best Switch Action-RPGs, the Best Nintendo Switch Roguelikes, Roguelites and Run-Based Games, the Best Free Switch Games, and even Games to Play After You've Finished Zelda: Breath of the Wild.
Whatever your favourite genre, we've got you covered: Strategy Games, Metroidvanias, Puzzle Games, Party Games, Online Multiplayer Games, Local Wireless Multiplayer Games, Shmups, Visual Novels, Fighting Games, Hidden Gems, 2D Platformers, 3D Platformers, Run and Gun Games, Sports Games, Beat 'Em Ups, Chill Games, Family Games, Retro-Inspired Games, Short Games, Card Games and Deck-builders, Flight Sim and Space Combat, Point and Click Adventure Games, and the Best Switch Exclusives, as well as Every Arcade Archives Game, Every ACA Neo Geo Game, Every SEGA AGES Game On Switch, and the Best Switch Collections And Compilations.
If you're looking for the best Switch games regardless of genre, our reader-voted selection of the Best Nintendo Switch Games should help you out, and you can also find the Best Nintendo Switch Games of 2017, 2018, 2019, and 2023. And finally, if you're interested in other Nintendo consoles and retro games, check out the Best Game Boy Games, Best Nintendo DS Games, Best Nintendo 3DS Games, Best SNES Games, Best N64 Games, Best GameCube Games, and Best Wii Games, as well as Every Nintendo Switch Online NES Game and Every Nintendo Switch Online SNES Game.
Originally posted 2021-11-11 12:32:58.