Total War: Warhammer 3's Grand Cathay fights off a daemon horde in a new trailer
More than the training course of September, we acquired fairly a little bit about just one of Full War: Warhammer III's new factions, Grand Cathay. We've gotten a trace at the system game's unit roster and satisfied Cathay's two famous lords, the celestial dragons Miao Ying and her brother Zhao Ming. A new trailer that debuted now offers a glance at how they'll all get the job done together in a significant siege.
In the new trailer, the forces of Chaos march in opposition to a fortified metropolis developed into the base of Cathay's Great Bastion, a mighty wall hundreds of miles prolonged that safeguards the nation's northern border from nomadic tribes and, a lot more importantly, the daemons who are living in the Chaos Wastes. Cathay's forces choose to the field to meet them, and the new clip exhibits off some of the faction's coolest new hardware and magic.
One of the interesting points we found was a magic person casting a spell that appears to have deflected an incoming volley of missile assaults on a nearby formation of infantry. Another spell summons a whirlwind that lifts up a big Chaos unit, spinning it all-around ahead of slamming it into the ground.
Here's the trailer: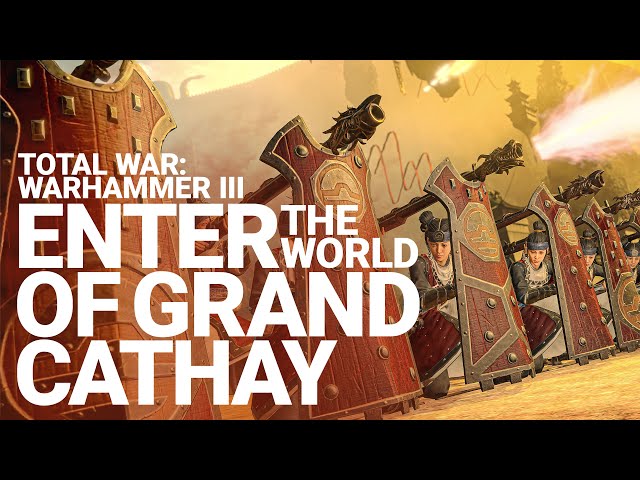 There is also the towering terracotta automaton, and a device of arquebus missile troops whose front rank is composed of troopers keeping stout tower shields that act as rests for the guns held by the troops at the rear of them.
The star of the clearly show, of training course, are Miao Ying and Zhao Ming, who change from dragon to human kind and again once again more than the system of the battle. The winds are undoubtedly not blowing in Chaos' favour all through this siege, which does not appear like it is even likely to arrive at the metropolis gates.
The Full War: Warhammer III release date is coming early next year.
{"schema":"web site":"content":"headline":"Total War: Warhammer 3's Grand Cathay fights off a daemon horde in a new trailer","type":"information","class":"overall-war-warhammer-3″,"user":"loginstatus":wrong,"game":"publisher":"Sega","style":"Approach Gamer","title":"Total War: Warhammer III","genres":["Strategy Gamer"]}